SVG Importer | Vector Graphics Plugin for Unity
http://www.svgimporter.com
Download on the Asset Store
​


Unity 4.6.0 and 5+ Compatible, fully cross-platform.

Easily drag and drop your SVG files directly in your scene. SVG importer fully mimics Unity native sprites so your team doesn't have to learn anything new. Extremely fast and simple workflow for rapid level design. Resolution independent graphics ready for retina displays and full support of the new Unity UI system.

SVG importer automatically converts SVG files into highly optimised meshes and does fully supports both linear and radial gradients.

Features
• Automatic colliders
• Frame by frame animation
• UI rendering & 9 slice
• Opaque rendering
• Transparent rendering
• Manual level of detail
• Depth compression
• Custom pivot point
• Drag & Drop
• Recolor artwork

What am I buying?
• Commercial license of SVG Importer
• Full source code access
• Complete project examples
• Software support
• Feature updates
• Video tutorials

SVG Importer fully Supports
• Simple & Complex shapes
• Holes
• Strokes
• Linear Gradients
• Radial Gradients
• Conical Gradients
• Symbols
• Clip Paths "experimental"

HTML 5 realtime demo:
http://svgimporter.com/demos/curves/

Documentation:
http://svgimporter.com/docs/SVG Importer - documentation.pdf

Release Trailer:

Unite Presenation:

Realtime Demo:

Short feature Preview:

Installation and Basics:


Animated Feature Gifs...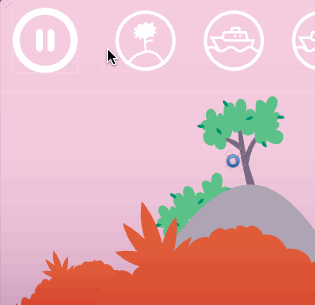 SVG Importer has been featured at:
Unite 2015 EUROPE




Download on the Asset Store
출처 : http://forum.unity3d.com/threads/svg-importer-vector-graphics-unity-ui-supported-released.323618/