[증상]
Unity2019에서 Unity Audience Network(FAN) 6.2.1 추가된 상태로 iOS 빌드하니,
Runtime 중에 'FBAdSettings is a final class and cannot be subclassed.'와 같은 에러를 내면서 크래시가 남.
[해결]
인터넷 검색해보니 iOS Framework에는 Static과 Dynamic 두가지가 있는데, FAN의 Adapter는 Dynamic을 사용하고 있어서 일어나는 크래시 같다.
'Assets-External Dependency Manager-iOS Resolver-Settings-Link frameworks statically'에 체크(v) 해서,
framework을 static으로 바꾸자.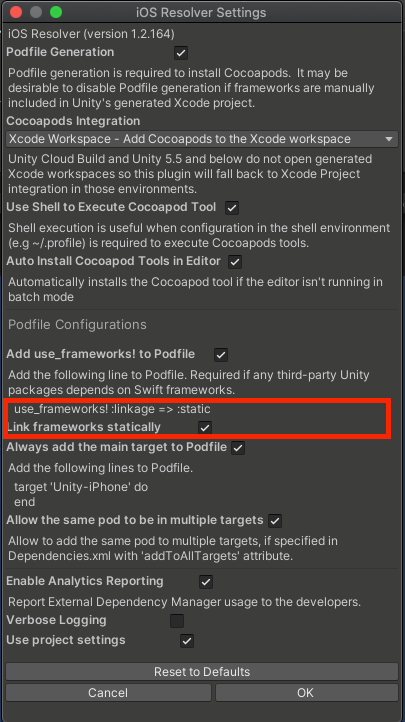 [출처] zenn.dev/sukedon/scraps/ff1efb96738309