[추가]
Unity의 VideoPlayer iOS는 H264/H265를 지원안한다고 한다.
VP8(.webm) 쓰자..
So the problem was, H264 and H265 Codecs are not supported for some reasons in IOS, You have to convert all your videos to VP8 Codec in unity, and it will render fine in ios devices.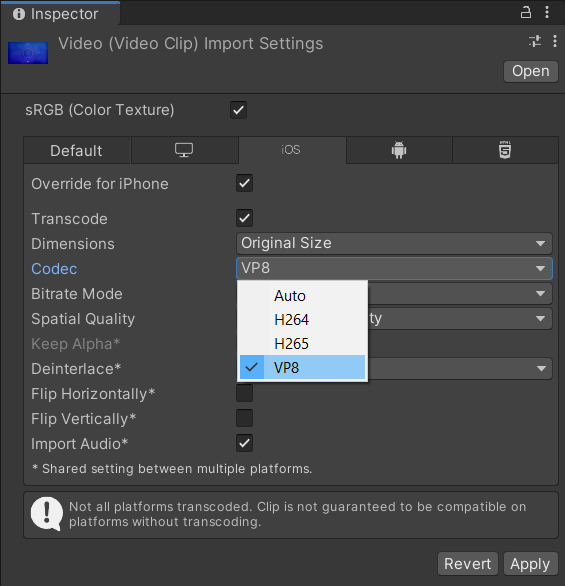 And Voila, it should work fine now.
[출처] https://stackoverflow.com/questions/65978459/unityengine-videoplayer-not-rendering-video-on-ios-devices